For 2022, the collective refrain in the design world seems to be that the biggest trends reflected a sense of optimism and exuberance. To wit, the year was filled with bold colors, richly textured material palettes, organic forms, and nods to the '80s. There was also a greater attempt to promote sustainability, whether by landscaping with drought-tolerant native plants or designing homes that relied on fewer fossil fuels.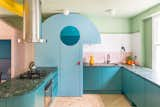 There were, however, certain moves that we might be better off leaving behind. Creatives cited materials or architectural features that are worth celebrating in the right context, but have been overused in recent times. Think marble-clad rooms, beige hues, or curvaceous spiral stairs.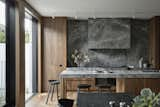 Others pointed to more systemic issues within the industry that they would like to see resolved, from a rise in knock-off furniture and greenwashing, to the way social media creates viral trends that lead to oversaturation of certain ideas.
According to the seven industry experts we spoke with, 2023 will be less about checking boxes and more about doing what's best for the world—and ourselves. We're excited to see creative reuse and high-performance homes at the top of the list, as well as a passion for dramatic, moody interiors and bold personal expression as a response to homogeneous minimalism.
Michael Fohring—Odami
Loved It: Stainless Steel
"The use of stainless steel as an interior finish has been on the rise for a few years now and has really peaked," says Michael Fohring, cofounder of Toronto-based architecture firm Odami. "It used to be pretty limited to retail and commercial spaces, but this past year we also started to see it used in residential interiors, which is really unusual and really refreshing—it's a bit unexpected and super utilitarian, making the home feel much less precious. Unfortunately we haven't managed to use it in a project, but we haven't given up hope."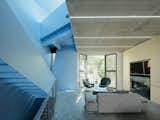 Hated It: Curvy Stairs
"While curvy stairs can be beautiful in the right space, it feels like they became super trendy this year," says Fohring. "Everyone was using them regardless of how well they worked with the rest of the project."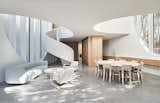 What's Next: Classic Chrome
"It feels like nostalgia is high for all of us," says Michael. "Chrome is one of the most traditional finishes for plumbing fixtures—which is maybe why so many designers have avoided it for so long. But it's due for a comeback."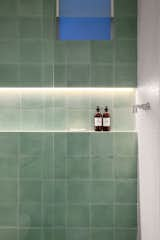 Annie Ritz—And And And Studio
Loved It: Cozy Spaces
"Since the pandemic, there has definitely been a movement away from open-concept floor plans,"  says Annie Ritz, cofounder of Los Angeles– and Toronto-based interiors and architecture practice, And And And Studio. "All of our clients currently want nooks and crannies, in-between spaces, home offices, libraries, yoga rooms, and even spas."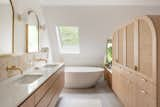 Hated It: Marble
"I love marble and, of course, it's a timeless and beautiful material that is lovely to work with," says Annie. "It might be controversial, but I feel like we saw a lot of dramatic marble-clad spaces in 2022. It felt like certain marbles went viral and became heavily overused."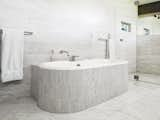 What's Next: Moody Interiors
"People are embracing moodier and richer spaces as we enter 2023," says Ritz. "Without being able to fully pinpoint the exact moment, it does feels like Scandi style has officially left the building. Of course, there are timeless aspects of Scandinavian design and interiors, but wood and white became a default aesthetic for many years."
"Color is evocative and emotional," she continues. "For designers, it's very fun to play with. In the past, we've had to convince reluctant clients to embrace color but more people are now a lot more open-minded and eager to work with it."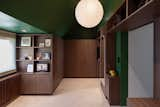 David Godshall—Terremoto
Loved It: Native Plants
"We've been happy to witness a huge, exciting transition toward using native plants in built landscapes and gardens that prioritize ecology in their design," says David Godshall, founder of California landscape architecture practice Terremoto. "This new shift is, frankly, quite awesome and energizing. Given the larger environmental issues we are collectively facing, our office has skewed heavily toward using hyperlocal materials in our gardens and landscapes. Building materials that come from nearby are inherently carbon-light, tell a more meaningful story, and—in an interesting way—build local networks and communities that make our cities and regions more economically self-reliant and strong."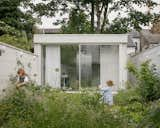 Hated It: Greenwashing
"My least favorite trend would have to be large, ground-up construction projects—that often use a ton of concrete, which has a huge carbon footprint—being hailed as sustainable," says Godshall. "I think landscape architecture is overdue for a deeper philosophical reckoning in which these giant new projects come into question. Given the magnitude of the crises we presently face, we need to lean more into reuse, reinvention and upcycling. We need to find new ways of making 'new' things."
What's Next: Creative Reuse
"At the residential level, I see a movement toward gardens that are mostly native, low-tech, and composed of the materials of the garden that existed before," says Godshall. "The thinking here is that as external resources become increasingly stressed and the climate changes—in California I'd point to the lack of water and increased heat—landscape design can respond with elegance and strength. Building gardens with the principles as I've described will make for landscapes that are resilient to these forthcoming challenges."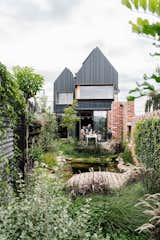 Aranza Garcia—Chuch Estudio
Loved It: Postmodernism
"I would say bold colors, postmodernism, and '80s influences," says Aranza Garcia, cofounder of Chuch Estudio, a design practice located in Mérida, Mexico. "I love the SuperDesign movement and would consider postmodernism influences to be my go-to trend—although I don't like calling it a trend because it's design history. I think the Ceiba Lamp we designed is a great example [of this approach]," she says. "It combines local clay, reflects the southern Mexican context, and is symbolic of the local ceiba tree."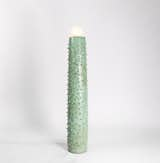 Hated It: Mexican Wabi-Sabi
"I'm not into beige stuff," says Garcia. "I feel like Mexican wabi-sabi is some kind of appropriation and doesn't reflect our culture at all."
Editor's note: Mexican wabi-sabi is a style of design that combines Mexican craft traditions with the Japanese concept of finding beauty in the imperfect—and it had a bit of a moment in 2022.
What's Next: Individual Expression
"The post-pandemic era has been a turning point in design," says Garcia. "People are more conscious about their homes and we all need a space to feel happy in. I'm really excited about individuality. I'm glad so many people are leaning away from simple, minimalist rooms."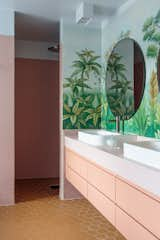 Lisa Breeze
Loved It: Color and Pattern
"With interiors, we've seen loads of color and it seems the level of comfort with bold and deep tones has really set in," says Australian architect Lisa Breeze. "These in combination with richly patterned materials like natural stone and colourful terrazzo are becoming a hallmark of the early 2020s."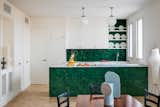 Hated It: Replica Furniture
"Seeing replica furnishing and lighting has never been cool and keeps on happening," says Lisa. "Borrowing and developing ideas is one thing. Making a cheap and nasty copy is another—ideally, we will see an end to that."
What's Next: High-Performance Windows
"Here in Australia, there has been a big, sudden shift to get off gas," says Breeze. "The drive to switch to all-electric homes is not new but with the combined pressures of changes of government and the war in the Ukraine we have seen a real shift in the broader mindset.
"Following on from the push to all electric houses, I see a real uptick in the use of high-performance windows," she continues. "Personally, I'm keen to explore the use of UPVC window frames for my client's homes. It's nothing new globally but only just getting a stronghold in the market here in Australia."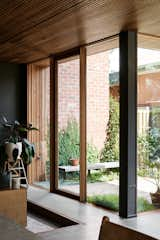 Sean Kim—Wooj Design
Loved It: Style Mash-Ups
"We've never had a greater ability to look at design work from the past," says Sean Kim, founder of New York-based 3D-printed design studio Wooj Design. "As a result, in the past few years, we've seen a sort of 'PoMo' mixture of eras—midcentury modern neutrals living alongside Memphis style and high-tech in a haphazard juxtaposition.
"I've also noticed that in comparison to the late aughts and early 2010s, things have become more exuberant—organic shapes, bright colors, clashing patterns, and lots of references to the 1980s and 2000s."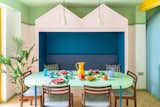 Hated It: Social Media
"There's a monotony that I think is caused by social media," says Kim. "Being obligated to perform on social media makes me want to die of boredom. Designers and artists are going to need to find new ways of connecting with audiences or else  all the wonderful variation that makes life fun is going to turn into the same boring monoculture."
What's Next: AI Design
"Designers are going to have to push boundaries," Kim says. "AI is going to be able to come up with a lot of concepts that are passable, at least in the concept stage. Designers are going to either work harder or make use of and learn new tools and methods in order to stay relevant. We'll really be tested on what our 'creative' ideas mean. Overall, I think this is a good thing to stir the pot a little bit."