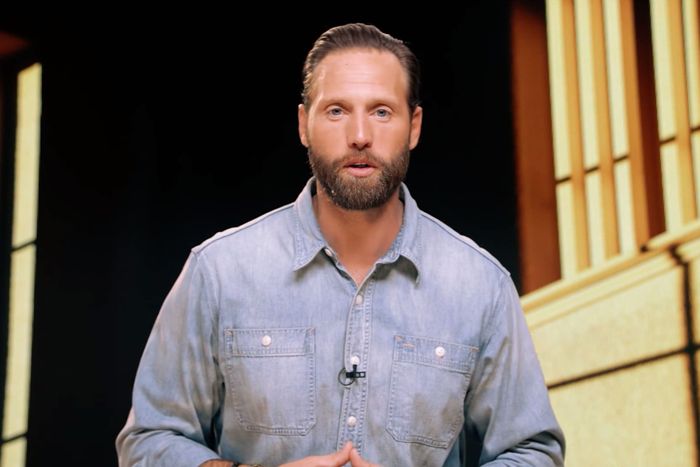 Photo: Hillsong Church East Coast/YouTube
Are you right with your landlord? Not the one you pay rent to for your apartment — the one from whom you lease your soul. That's right: We're talking about God, and there are going to be a lot more metaphors about real estate and the Holy Spirit at Hillsong, the megachurch where John Termini has temporarily taken over for the ousted New York City–area pastor Carl Lentz. Until recently the church's head of global real estate, Termini got his start as a broker, and he has the good hair, blue eyes, surfer's tan, and Bieber/Baldwin beach snaps you'd expect from the celebrity-worshipping house of worship. His first sermon hints at how his professional background may make his manner at the pulpit a bit different from Lentz's.
"You know, I used to be a broker," Termini said in a service on January 24. "I love brokers — thank God for brokers — but you know what's better than a broker is the owner. Why go to a broker? Why go to an owner? Go to a dealer. His name is the Holy Spirit. He can show you access to the Father."
How, exactly, that metaphor would play out is a little lost on me (who handles the showing? Are the keys left in an envelope at St. Peter's desk? Do they stage Heaven before you come in, with inviting beige chairs and a nice glowing lamp?), but landlord references will apparently be part of Hillsong's damage-control efforts. Lentz's infidelity and sudden departure led to extensive tumult in the organization, most publicly when Justin Bieber distanced himself from the church. Surely Termini has experience downplaying problems from his time at the brokerage CBRE and will be working to convince the Zoom flock that all is well in Hillsong's house(s) of God.