set inside an iconic building by late modernist architect gil borsoi in recife, brazil, 'MW apartment' by studio arthur casas enjoys panoramic views of the sea. the main area of the house features an open plan that integrates the living and dining rooms, as well as the terrace, forming a continuous lateral landscape design to ensure privacy. the proximity to the sea and the heat led to the choice for cold and resistant materials, including the terrazzo-patterned flooring, which extends throughout all of the apartment, the cement walls, and the canela wood panel, which extends from the entrance to the gourmet area with a long bench.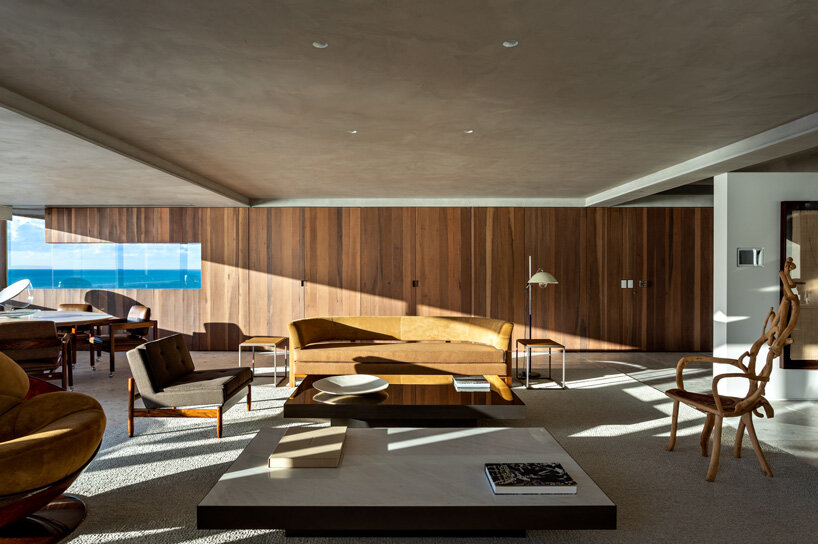 all images by fran parente
studio arthur casas has completed the 'MW apartment' inside a building by architect gil borsoi, an important figure disseminating modern architecture throughout the brazilian northeast. with a volumetry full of movement and tall beams, the project's challenge was to create comfortable high ceilings and allow for integrated social environments. 'the solution was to accept the apparent beams and, from the location of the pillars enfold them with woodwork and distribute the social areas in a broad and continuous way, parting it from the private and service areas,' explains the brazilian studio.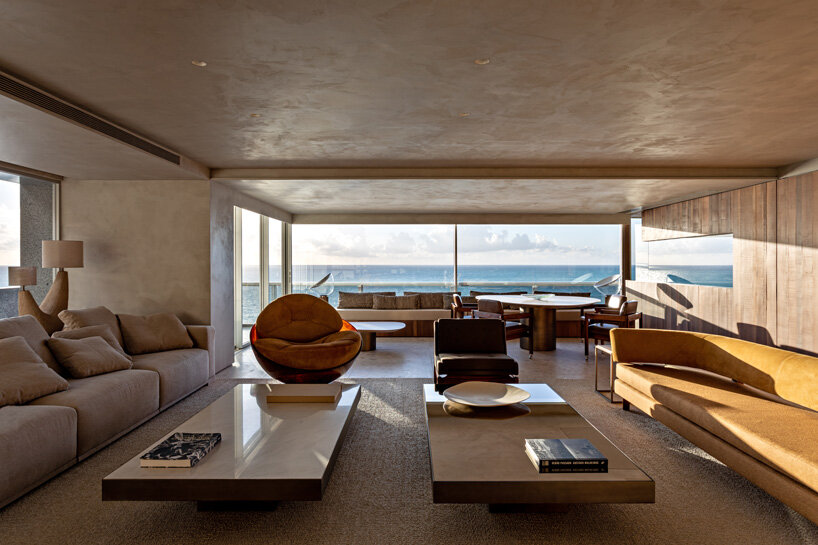 developed for a couple and one of their daughters, the apartment features an intimate area with two suites and the master suite, with two closets and interconnected bathrooms. meanwhile, the service area offers a kitchen and a dedicated space to breakfast – a special clients' request, who like to gather at this moment of the day. the office was thought especially to accommodate an extensive photography collection, while in the social area, the living rooms, dining room and the terrace are integrated on an open plan centered.