Pandit Prodyut Mukherjee has come up with a unique initiative 'Green Tabla' to mark the occasion of World Environment Day. Not only setting up a fusion band Rhythm Express, but he has also received the prestigious GiMA award for one of his albums with Padma Bhusan Pandit Vishwa Mohan Bhatt.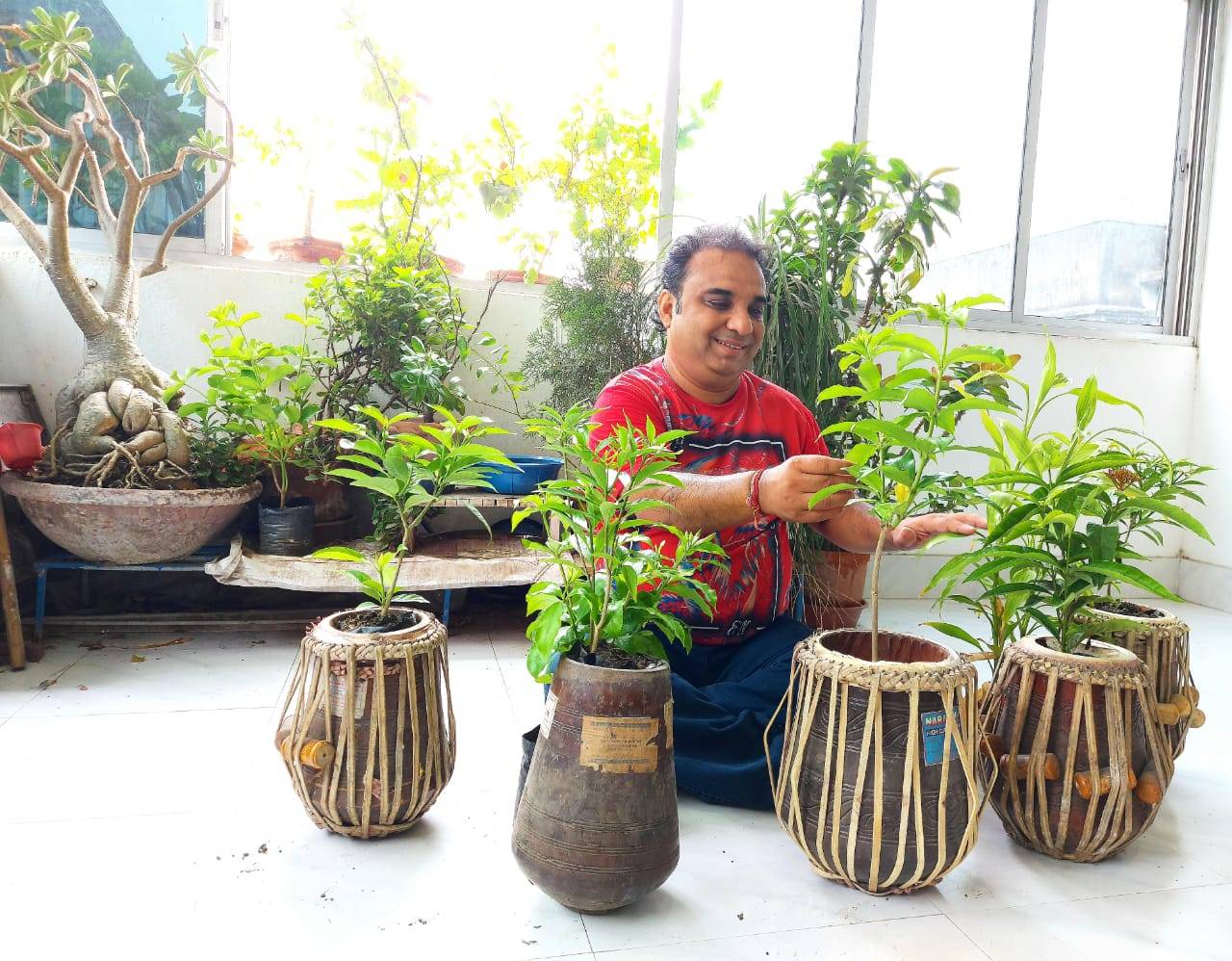 With 'Green Tabla' Mukherjee has shown a new direction to planting trees in unique ways. The ace musician has taken it upon himself to deliver an important message regarding the environment.

Interestingly, he has planted trees inside some unused Tablas. He has also decorated the roof of his house and the living room with the Green Tablas. Ahead of the World Environment Day on June 5, Pandit Mukherjee explained how this idea came to his mind: "There are many tablas that I don't use anymore. So I thought if it can be used in this way then it would be an innovative way of expressing my gratitude to Mother Nature. So many memories attached to all these tablas. This way I can keep them in front of my eyes, also it adds some values as part of interior decoration of my drawing room, plus it's environment friendly too. Then I decided to replace it with a tabla instead of a tub," shared the noted percussionist while speaking to ETimes.
Pandit Mukherjee added: "This decoration of a plant with musical instruments also looks amazingly beautiful for the interior decoration of my house. June 5 is also my birthday. I am very happy to be able to do such a unique thing on this special occasion."