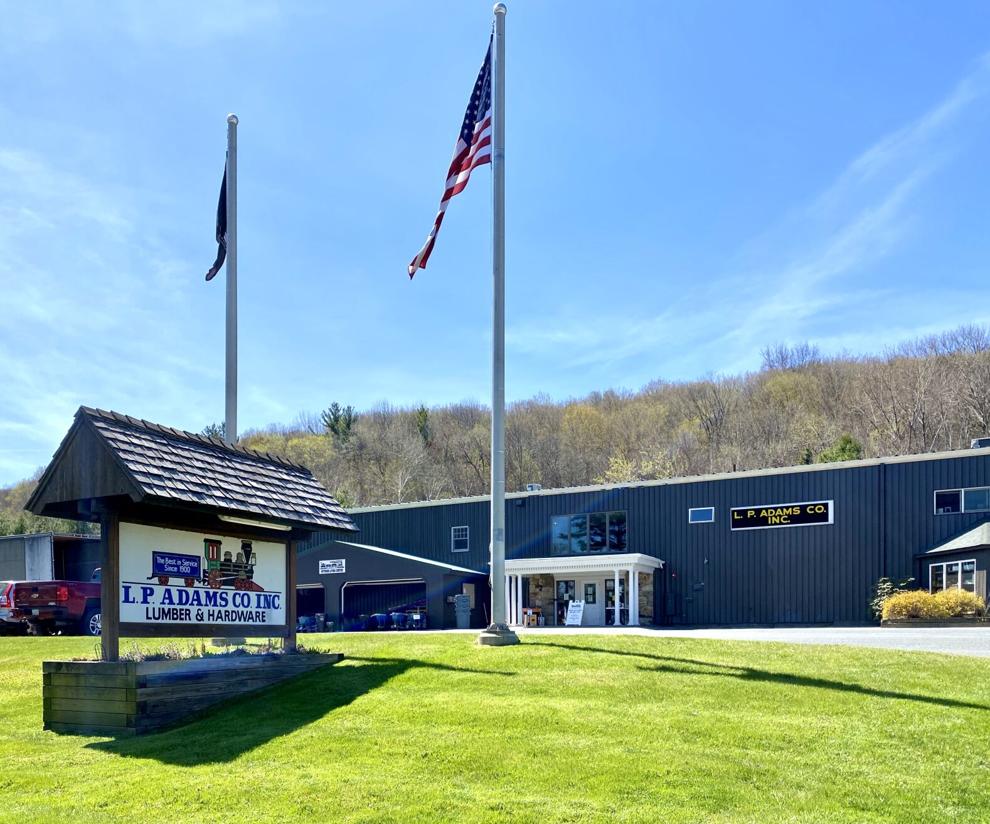 DALTON — If you need quality materials and expert advice on how to renovate and repair your home, L.P. Adams Co. Inc. stands ready to meet your needs.
Locals probably need little introduction, as the family-owned company has deep Berkshire roots.
L.P. Adams just celebrated its 120-year anniversary, serving Berkshire-area families, contractors and vendors for generations.
The company is owned by Wayne Walton and his sons, Cory and Todd. They're descendants of Leroy P. Adams, who renamed the company after himself, and they can trace its origins back seven generations to an uncle who opened a coal and feed business in the 1850s.
In addition to its core business of being a lumber yard and building materials supplier, L.P. Adams sells tools, paint and hardware. In the spring and summer, you can buy fertilizer, peat moss, mulch and many other lawn and garden supplies, plus hoses, pool chemicals and stockade fencing. But L.P. Adams does more than sell: Its designers can help you plan your kitchen or bath remodel. Considering a new deck, garage, shed or barns? L.P. Adams can assist with computerized designs for those, too.
About 30 percent of the company's business is residential. Renovations have been increasing in number the last several years, with a boom underway in repairs and upgrades to houses
A lot of that upgrading has been kitchen and bathroom remodels, and L.P. Adams has a showroom with displays of counter options, including granite, marble, soapstone, quartz and laminates, and a selection of cabinets. Want custom millwork? L.P. Adams operates its own mill shop, so it can fabricate custom molding and trim, even match existing wooden flooring. Speaking of flooring, L.P. Adams offers a full range of choices, from wood and cork to tile, laminates and vinyl.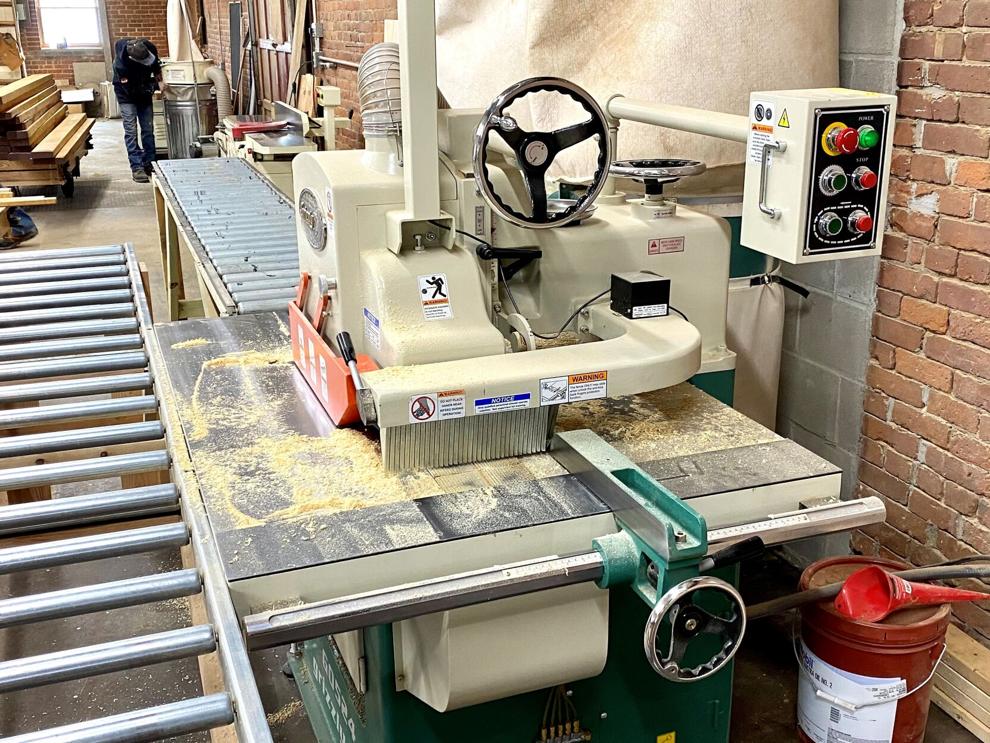 Staff members will work with customers from the start of a relationship until the final piece is installed, and beyond. L.P. Adams' team of outside salespeople and project estimators will calculate amounts of materials needed and price.
Need new windows or doors? Knowledgeable staff can match products to customer needs. L.P. Adams' staff will perform on-site visits to ensure correct sizing and can assist with troubleshooting or applying for product warranty claims.
The staff's depth of knowledge and willingness to go above and beyond for customers distinguishes L.P. Adams from big-box hardware and lumber chain stores. The majority of the L.P. Adams sales team and designers average over 20 years of experience and knowledge in building materials and home improvement projects.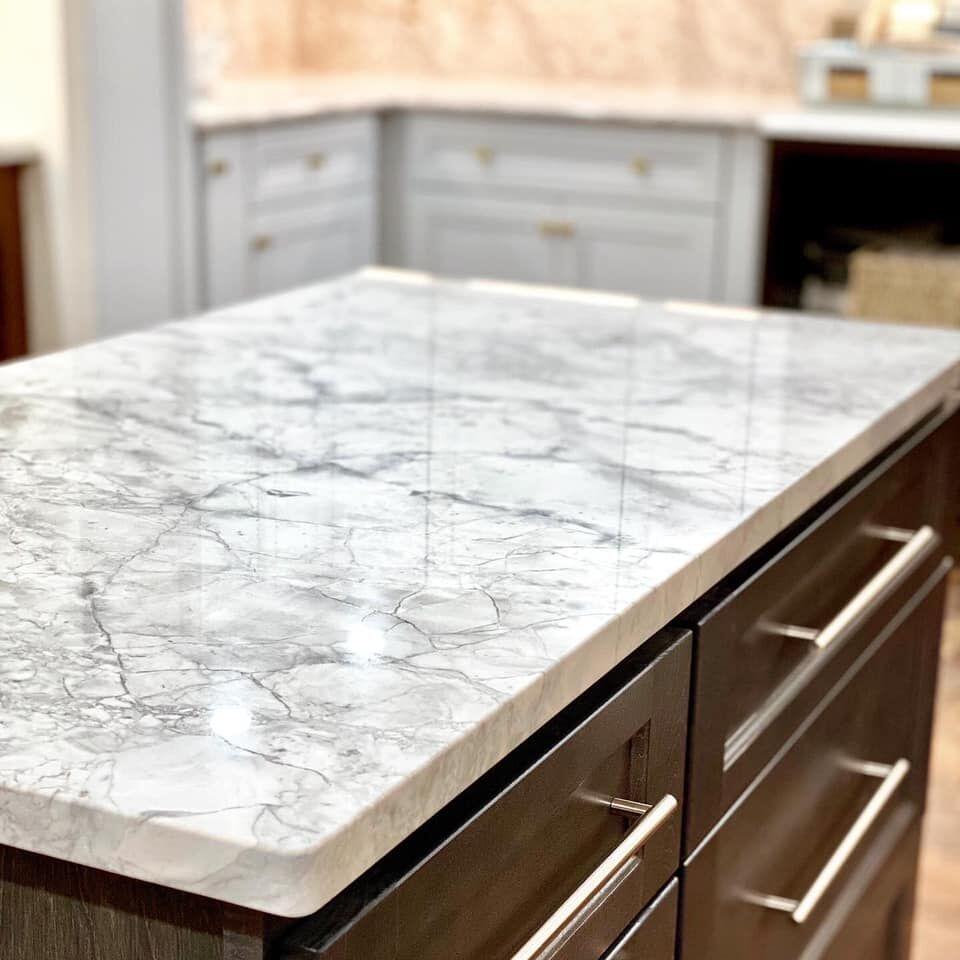 The high grade of its lumber and other products also sets L.P. Adams apart from the competition. L.P. Adams orders quality wood from areas all over North America, according to the company.
L.P. Adams prides itself on following green practices, such as recycling drywall, paper, metal and cardboard, and using wood scrap and damaged bags of wood pellets to heat its facilities, rather than fuel oil. It donates damaged or incorrectly ordered goods to Habitat for Humanity Restore and supports nonprofit organizations, including town food pantries.
The company does most of its work with Berkshire County, but ventures farther afield for some projects, including Franklin County and trips to Vermont, New York and Connecticut. No job is too big or too small, the company says, whether you need delivery of a single bucket of paint or 100 of them. All deliveries are free throughout the county.
To visit L.P. Adams, stop by online at lpadams.com or visit in person at its showroom at 484 W. Housatonic St. in Dalton. Call 413-684-0025.