Home decoration has been a passion among homeowners for ages. The modern era has continued this practice and we now notice gazillions of interior decoration projects.
The spirit of home decor has given rise to many online platforms, where various websites and blogs share impressive artistic patterns to produce timeless interior décor. There is no shortage of unique and classical decorating items and ideas.
In this article, we'll highlight some of the best home décor ideas and ornamenting tricks you can use to produce a beautiful, comfy, and ageless vibe to your home.
Remember home is where the heart is; enhance it with these classic indoor details:
A Fresh Coat of Paint
Sometimes, our room holds precious pieces of art, expensive furniture, and durable area rugs. Even then it fails to produce the fascinating interior we desire. In such cases, it may be your cue it's time to give your rooms a fresh coat of paint.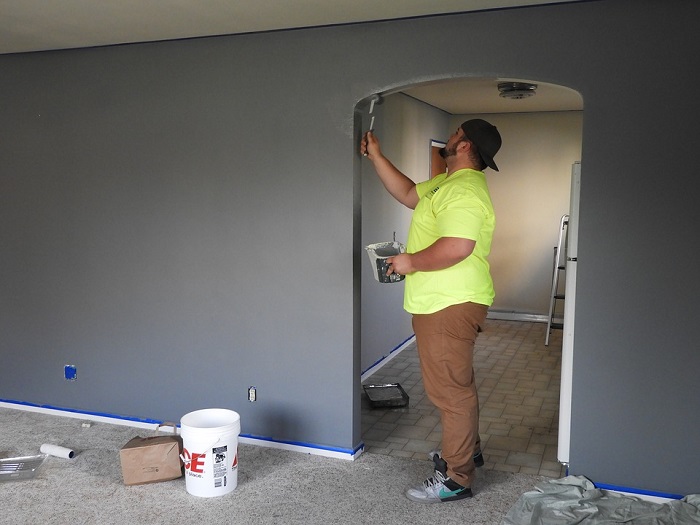 Uninviting and dull wall paint destroys the whole appearance and ambience of any space. Why not apply a fresh coat of paint to your room to breathe new life into the space?
You need not follow the conventional paint patterns of the 21st century. Most people apply white paint and consider it done. Some go for contrasting colors, but I'd recommend introducing texture to the walls. Yes, don't hesitate to use this creative idea to inject a sophisticated look to your room.
You can add texture to the walls by using padded velvet, elegant wallpaper, wooden paneling, or applying paint with plaster paddle. Such wall covering and décor might seem like an expensive job, but it can quickly deliver an elegant look that lasts.
You can also create a beautiful contrast by adding wall coverings only on the prominent walls, while painting the other walls with graceful white hue!
The texture will make a statement in the interior décor, while still being friendly on the wallet. 
Big Glass Windows
Modern designs have mostly turned to small and congested homes. However, to revitalize your space, endeavor to create a luxuriously wide and spacious look with big glass windows where applicable.
A cluttered interior doesn't promise a healthful and appealing environment to stay. But by installing big glass windows, you'll create a spacious look to your room. A big window in the room is a classic connection between the outer and inner regions. It lets in the cool fresh air and bright light.
Open the window to your room as necessary and enjoy a soothing atmosphere inside. You can also take pleasure in watching weather changes (be it rainfall, sun, cloudy, or windy) through the windows. 
Large glass windows will definitely impart a distinct and refreshing look to most of your interiors.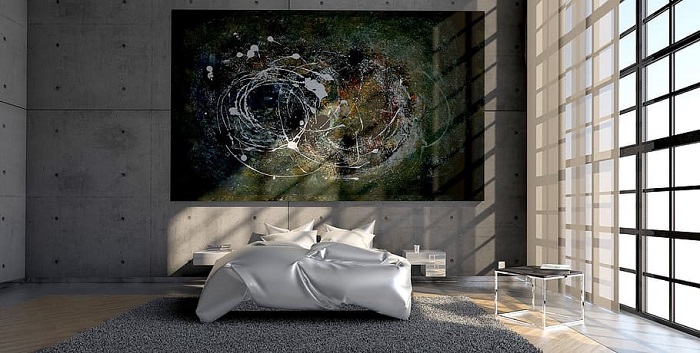 Antique or Modern Art Pieces
The contemporary age has blessed us with a wealth of home decor possibilities. Homeowners have many unique and sublime deco products available that can give their home an ageless vibe.
Don't shy away from investing in antique or modern art pieces for your home. They are a classic way to bring a mesmerizing look and feel into your interior space.
Art pieces will make your room stand out, with an exquisite aesthetic. 
Vintage Rugs
Another classic idea you can use to add a capacious look in your living space is spreading living room rugs. The carpeting also injects a comfy look and feel for everyone entering the room.
Place a simple mat in any room and it will become more inviting and homely.
Go for bright hues, bold patterns, and durable fabrics to add character, beauty, and value to your space.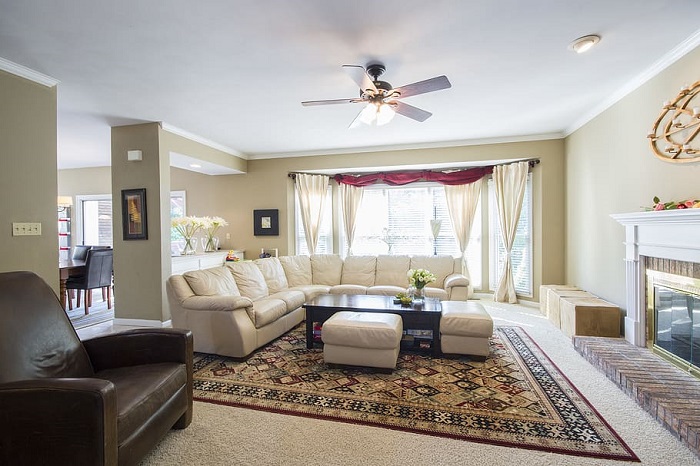 Black & White Combo
Among all color hues, black and white are simple, natural, and captivating. And although bright pops of colors are welcoming for the interior space, black and white combinations never get old.
Black and white presents a sophisticated and timeless color scheme combination for any room. So, why not use a black and white color theme in your interiors?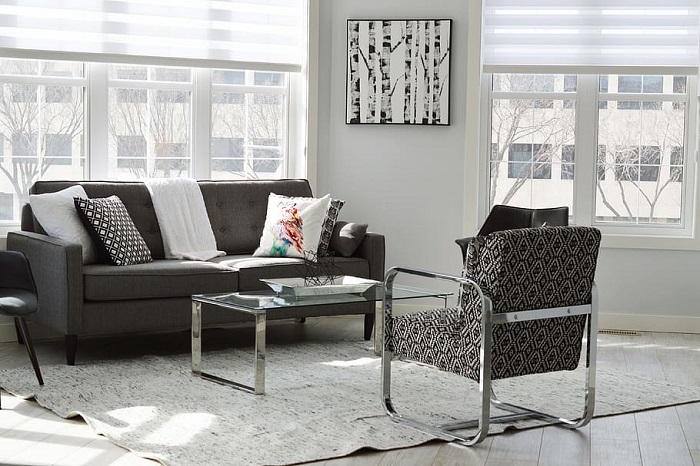 Modern decorators have proposed painting doors and windows black with fine white marble tiles and vice versa.
Introducing black and white furniture can also produce a distinctly beautiful and classic contrast in your interior.
Rest assured, the black and white combo is captivating in any ratio!